Modified: September 10, 2015 at 12:50 pm
 Centre for Research in Intensive Care
A Danish Centre for Research in Intensive Care (CRIC) providing services and support for various research areas all related to intensive care patient. We collaborate with new, established, national or international intensive care research partners who wants to provide high quality research to improve patient care, intervention and treatment at intensive care unit.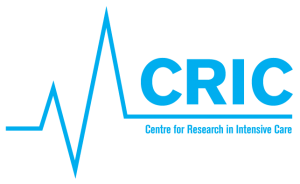 CRIC is at present a partnership between Danish researchers within clinical trials, systematic reviews, biostatistics and health related socio-economic analyses, all from Danish institutions funded by a public fund –

Innovation Fund Denmark.
All partners in CRIC are open for new collaborations across borders and profession when related to research within intensive care, and please feel free to contact CRIC for such collaboration requests.
CRIC is working for:
transparency in research processes
improved public access to data and results
best-practice approach
standardized processes